NoParticularOrder: What to See at Hopscotch Music Fest 2015
Article by Rob Leonard
SMLH – Hillsborough, NC
SMLH is the solo project for Hillsborough native Sam Higgins and tops CanIMayI's list of things to see at Hopscotch. Written to tape and drenched in nostalgia, SMLH produces meaningful and timeless rock and roll.

Leapling – Brooklyn, NY

Insanely refined and low key experimental, Leapling is the product of songwriter Dan Arnes. Arnes vocals are intimate and soft, adding the to ethereal vibe of what Leapling offers.

Mac McCaughan – Chapel Hill, NC
Coming from the indie and punk rock worlds, Superchunk and Portastatic founder Mac McCaughan has always shied away from the perceived hubris of putting out a record under his own name. "There's something about it that's way too 'look at me,'" he admits. However, given the fact that Non-Believers explores a very personal set of influences, putting out an album as simply Mac McCaughan for the first time just makes sense.

Acid Chaperone – Raleigh, NC
Acid Chaperone's brooding take on 70's psych rock incorporates stoner laden instrumentals and surf drumming.

Warehouse – Atlanta, GA
Quirky post-punk and quirky in the sense that the vocals are strangely unique in their scratchy 'I woke up like this' feel. You definitely will not want to miss this show at Hopscotch.

Lost Trail – Burlington, NC
As a mixture of textures, samples, and synths – Lost Trail embody the essence of drone music. The feeling of each song reverberates within the consciousness of the listener and with ease guides their emotions at the will of Lost Trail.

Keath Mead – Charleston, SC
"When he was 16-years-old Keath Mead saw The Beatles film A Hard Day's Night and soon after, he bought his first instrument, a bass guitar. At 17, he helped a neighbor move and was gifted an old Harmony guitar from the garage. In college, Mead's roommate had a real guitar (not a junker with rusty strings). Mead started to play obsessively and skipped class to do so. That might be Mead's musical history in a nutshell." – Company Records

Jefre Cantu-Ledesma – San Francisco, CA
Jefre Cantu-Ledesma seems to understand the import of patience and the beauty of texture. He creates lush soundscapes destined to to put a grin on your face as you realize just how beautiful this world is – and as far as accolades go he has worked with Liz Harris of Grouper.

Jenny Hval – Apocalypse, girl
Never wavering from the 'obscene' Jenny Hval is known for pushing boundaries and embracing sexual overtones, "shaving in all the write places." Beyond a quick title grab in boundary pushing – Hval is the definition of an artist, she projects impression and layers haunting arrangements. Fiona Apple on steroids.
Notables: "The Battle is Over," "Take Care of Yourself," and "Sabbath"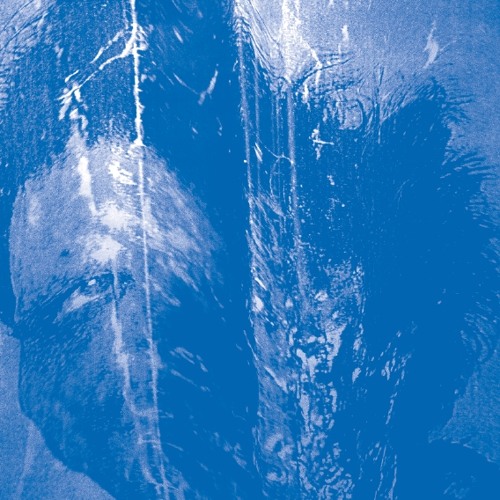 Secret Boyfriend – North Carolina
"To date, Secret Boyfriend's presence has been felt largely in the shape of live performances and short-run cassette releases (among them Carved At Birth, Furnishing The Void and Skin On The Clock), as well as vinyl splits with Russian Tsarlag and Horaflora. This Is Always Where You've Lived is SB's first LP release and unquestionably his most potent, fully realised work to date." – Blackest Ever Black