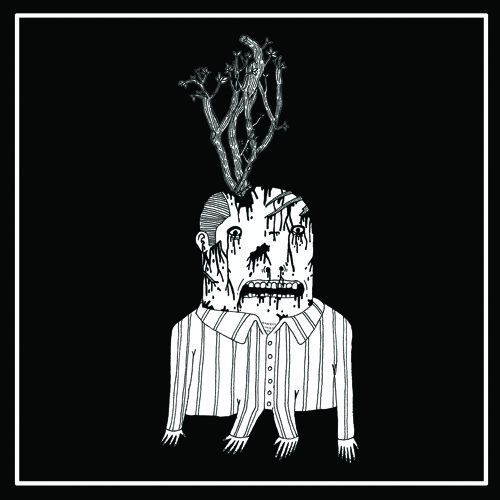 Can't Kids/Schooner Split 7″
(Sit N Spin Records – May 27, 2015)
(Indie, Alternative)
Review by Rob Bockman
Sit n Spin Records, formerly of Carrboro, NC, resettled to Columbia with its owner, Sean McCrossin, who continues to curate the music of the Carolinas. Now, with a split 7" from Columbia's Can't Kids and Durham's Schooner, the label continues to showcase the ne plus ultra of the Southeast—or at least its scrappier side.
Kicking things off—and very slightly weighted in their favor, trackwise—the record gets off to the races with Can't Kids, who pull off two very solid tracks that punctuate the scope of their evolution over the last two LPs. Can't Kids have always had that peculiar blend of tautness and shambolic slackness, a Malkmusian energy to the band's sleepy chording and Jessica Oliver's raw vocals, borne out in the heavy pulse and harmonic interplay of "Walmart Parking Lot," the seven-inch's immediate standout. The bizarre "I NEVER LIKED YOU," a 30-second patchwork of snoring and obnoxious chanting children, is pretty inessential as a track; as a positioning statement for the band, though, it's strong. Released last winter, prior to this EP, it's a minor troll-trawl on listeners, but it's one that still displays Can't Kids' commitment to their compact and dense aesthetic, with snoring provided by the band, rather than a .wav database, and playground taunting provided by a cadre of kids old enough to still remember the sting. "Pretty Sound Advice," Can't Kids' other contribution, staggers and swings its way to catchiness with a curious mix of hope and fatalism: "Oh jesus christ/You gave some sound advice/But I think I've finally found a flag I won't betray."
Clocking in along the border of six minutes, Schooner's set backs Can't Kids' exceedingly well, balancing out the rat-folk of "Walmart Parking Lot" and "Pretty Sound Advice" with a more melodic and rustic feel. In both bands, there's a synthesis of the old language of the South—the bluesy progressions and throaty cello that Can't Kids employ so well, and the sun-drenched and stacked-deck shuffle of Schooner. Their eerie "Real Deal Ruse," a hollow and rollicking ballad, is Schooner's stronger showing, as easy to dance to as it is to drink to, while their other cut, the jangly "You Better Love Me," has a kind of garage-pop tightness to it that's very appealing, even if the repetitive chorus grows grating surprisingly early into the three-minute track. There's enough shared aesthetic space between Schooner and Can't Kids—brief, punchy tracks with tattered vocals (the entirety of the 7," barely a minute wasted, runs approximately eleven minutes)—for the split to make sense, and the proximity is a welcome one. There's something comfortingly traditional about the music both bands produce, something rootsy and orthodox to their sound and structure. In fact, everything about this split is a delightful throwback—the appearance of old names from the past, the lo-fi production, the loose-limbed feel of the  music—and it all works to create something pure and participatory: music as artifact, as icon, as fetish, as something to take down from the shelf when the impulse hits.
Tracks to Watch: "Walmart Parking Lot," "Pretty Sound Advice," "Real Deal Ruse"
Tracks to Skip: "I NEVER LIKED YOU"
Note: Both bands are playing at Carrboro's Cat's Cradle on May 29th and at the New Brookland Tavern on May 30th with a $3 cover.